Degradation of gynecological implants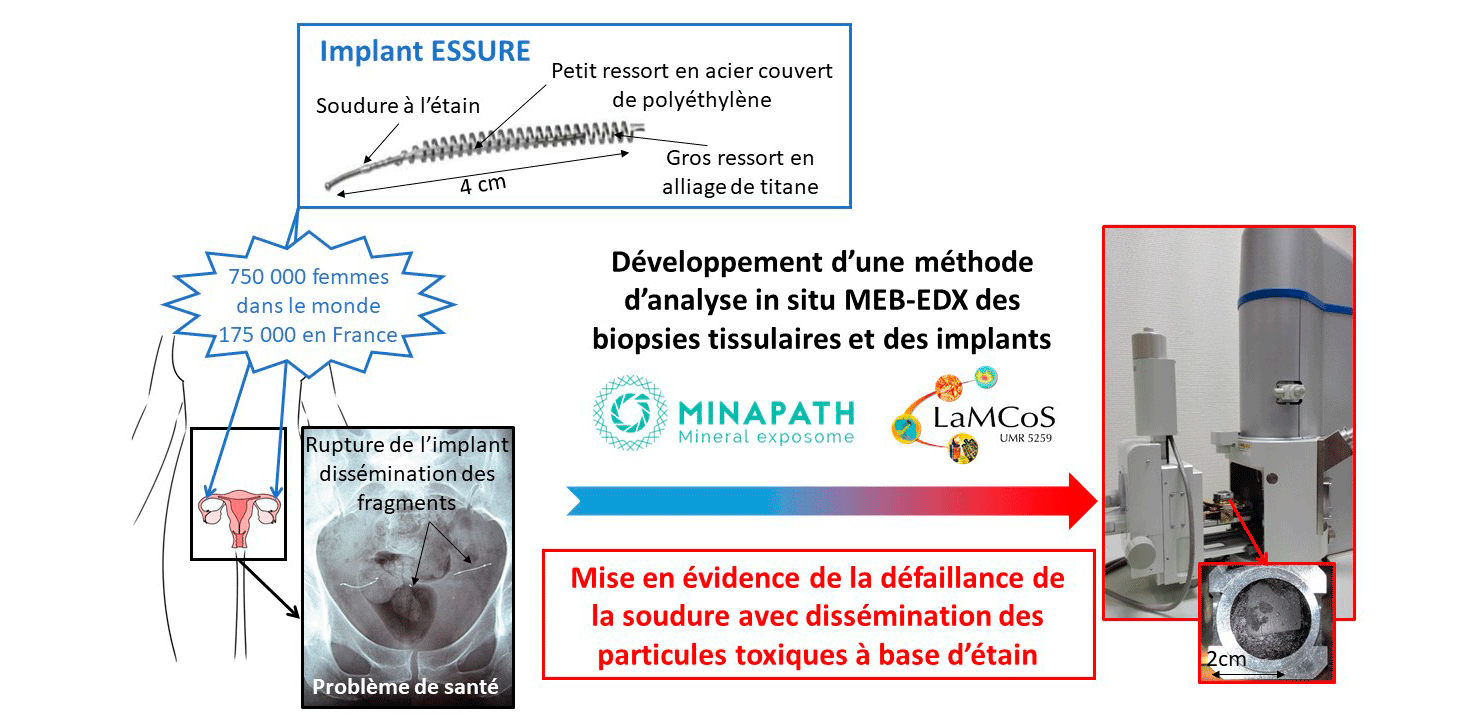 When knowledge of physico-chemistry helps medicine to identify the cause of sometimes serious side effects!
A study combining the skills of our laboratory with those of the company Minapath, of laboratory LAMCOS (INSA LYON), of Laboratoire de Géologie from ENS of LYON and of the private hospital Natecia, demonstrates for the first time a causal relationship between the degradation of Essure® gynecological implants at a tin solder and the symptoms of ten victims of these implants.
More than 1,000 women are said to have experienced adverse effects related to the implant between 2003 and 2017.
Essure® gynecological implants have not been marketed in France since September 2017.
This work is the subject of an article in European Journal of Obstetrics & Gynecology and Reproductive Biology :
Identification of inorganic particles resulting from degradation of ESSURE® implants: Study of 10 cases
Mickaël Catinon, Elisabeth Roux, Aline Auroux, Vincent Balter, Clémentine Fellah, Ana-Maria Trunfio-Sfarghiu, Gilles Sournies, Michel Vincent
Doi.org/10.1016/j.ejogrb.2020.04.036