Welcome
The mechanism of operation of Platinum in Pt/CeO2 catalysts for the degradation of CO has been demonstrated for the first time. This catalyst also exhibits excellent performance at ambient temperature and in the presence of...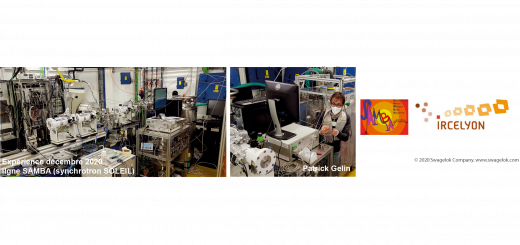 Testimony of a fruitful collaboration between Patrick Gélin and Laurence Massin (ATARI team) with the Swagelok company.
We are delighted to invite you to a series of scientific webinars around the technique "Near-ambient pressure photoelectron spectroscopy – NAP-PES" which will take place on December 11, 14 and 15, 2020.Find the program here.This...