Our group develops materials and processes together in a concerted manner, from proof of concept to lab scale demonstrator.
Our skills cover a wide range of topics and expertise in Chemistry, Material Science, Chemical Engineering and Analytics allowing to address current technical and scientific challenges in
Heterogeneous Catalysis.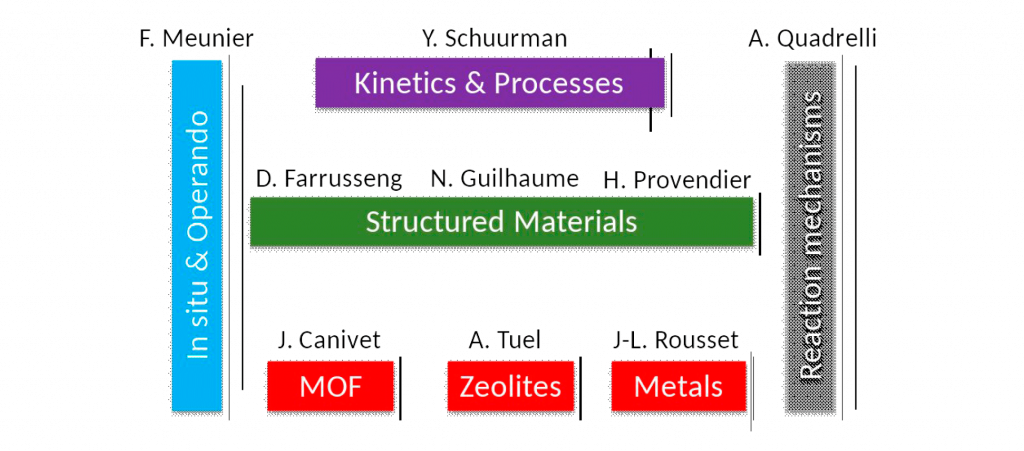 Area of expertise and contacts
Congratulations to David Farrusseng for the 2020 CNRS Silver Medal.
The silver medal recognizes researchers for the originality, quality and importance of their work, recognized nationally and internationally.
Introduction
Research areas
Research projects
Partnerships
Experimental and instrumental capabilities
Staff
Publications