Detecting Covid-19 by the expired air?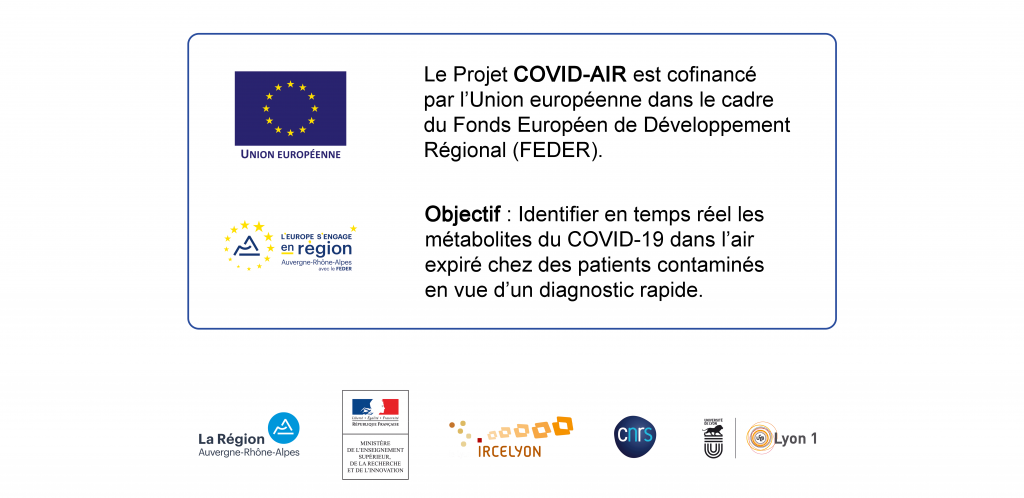 This idea from the CARE team resulted in collaboration with CIRI, ISA and doctors from the infectious disease and resuscitation departments of the Croix-Rousse hospital.
A simple diagnostic method for COVID-19 has therefore been tested since last June at the Croix-Rousse hospital in Lyon.
The tool used is a mass spectrometer Vocus PTR-TOF from Tofwerk whose sensitivity and resolution are unequaled in the world.
We are the first to have had access to this instrument thanks to the support of the Auvergne Rhône-Alpes region, European regional development funds (Feder) and the State.
09/2020: This non-invasive test is proven to be reliable in real-time identification of COVID-19 metabolites in the exhaled air of patients. This opens up new perspectives in screening. It remains to find an industrial partnership to adapt the technique, in particular by miniaturizing it like a breathalyzer.