Pint of Science Festival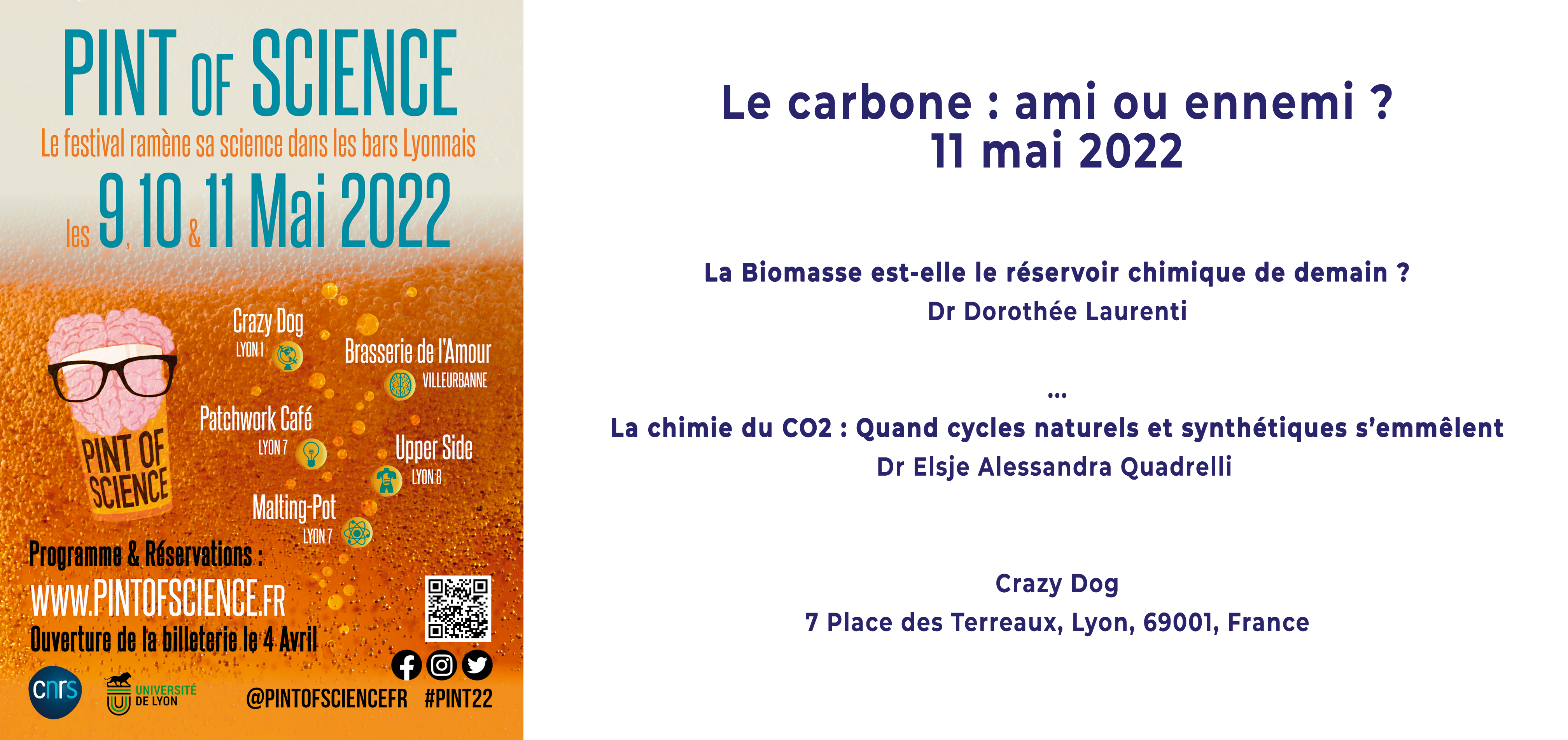 Our laboratory participates in the Pint of Science event at Crazy Dog on Wednesday May 11, 2022 with 2 general public conferences on carbon:
La Biomasse est-elle le réservoir chimique de demain ?
Dorothée Laurenti PhD (CATREN team)
The fossil disappears and biomass appears as the great reservoir of chemicals and energy to replace it. But what biomass are we talking about and how can we use it in a sustainable way while preserving our environment?
La chimie du CO2 : Quand cycles naturels et synthétiques s'emmêlent
Elsje Alessandra Quadrelli PhD (ING team)
Anthropogenic CO2 emissions are destabilizing the climate. An "anthropogenic" chemistry of CO2 can attempt to compensate for this imbalance. Let's discuss the potential, advances, limitations and blind spots of this approach.
Come and discuss science over a beer!
Crazy Dog
7 Place des Terreaux, Lyon, 69001, France