Nanocrystals to create UV from solar radiation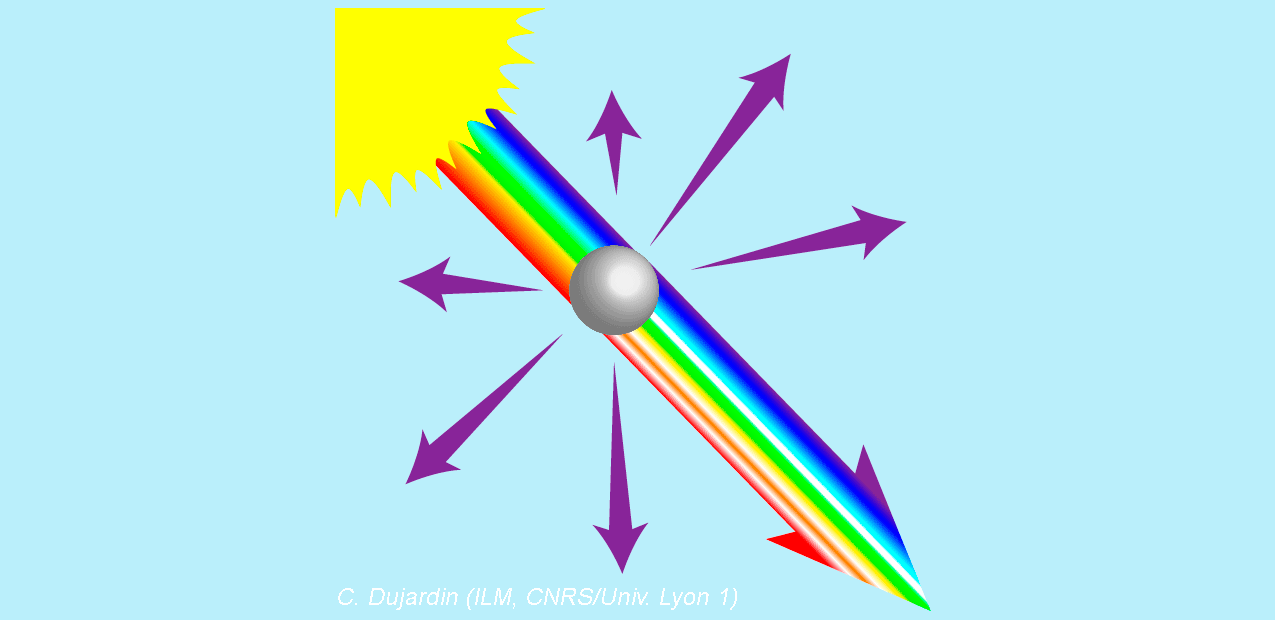 This work was carried out by physicists and chemists from the Institut lumière matière (ILM, CNRS/Univ. Lyon 1), in collaboration with IRCELYON.
By studying in detail the absorption, energy transfer and emission phenomena within some of these materials, this multidisciplinary team has shown that they can be used very effectively to add the energy of wasted photons to generate higher energy photons, useful for the most conventional photocatalysts.
Multicolor Solar Absorption as a Synergetic UV Upconversion Enhancement Mechanism in LiYF4:Yb3+,Tm3+ Nanocrystals
Bhagyesh Purohit, Yannick Guyot, David Amans, Marie-France Joubert, Benoit Mahler, Shashank Mishra, Stephane Daniele, Christophe Dujardin et Gilles Ledoux, ACS Photonics, December 3, 2019.
This scientific news was the subject of a publication on the INP website (Institut de Physique du CNRS) :
https://www.inp.cnrs.fr/fr/cnrsinfo/des-nanocristaux-pour-creer-des-uv-partir-du-rayonnement-solaire