Installation of a unique Respiratory Adsorption Unit developed by Avantium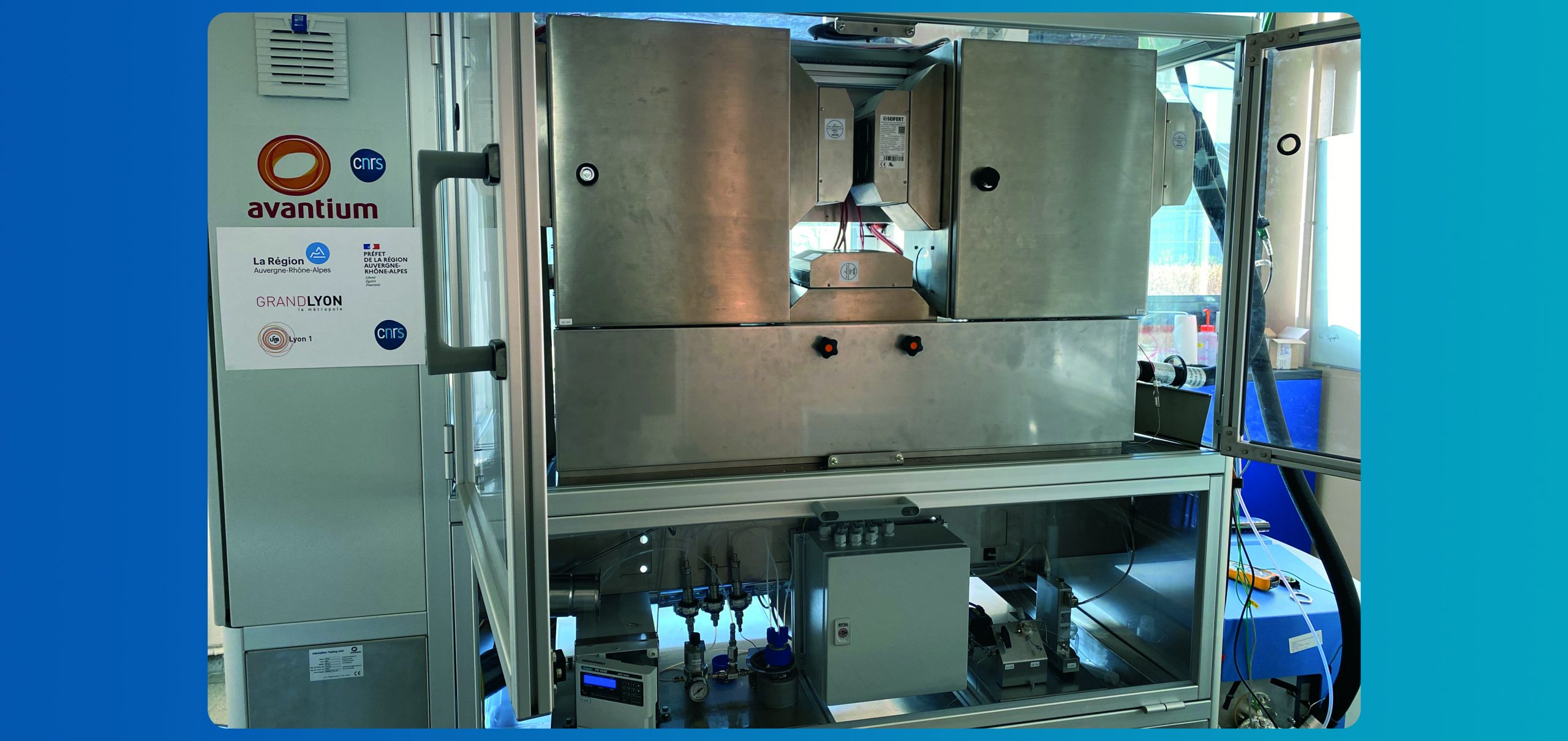 In the last decade, air quality, both indoor and outdoor, has become a cause of growing concern due the influx of air pollutants resulting from human and industrial activity. A such, it has become increasingly important to research and discover adsorbents which can serve as a filter, trapping these harmful molecules. Till recently, the effectiveness of adsorbents in real-world conditions have been difficult to prove which is where Avantium sought to utilise its expertise to develop a solution.
Over the past 3 year, Avantium has successfully designed and developed a unique high-throughput dynamic adsorbent measurement unit. This Respiratory Adsorption unit allows the simultaneously testing of the performance of eight adsorbent materials. This unit significantly accelerates the testing and development of new adsorbents. During these tests, a gas stream containing volatile organic components (VOCs) is passed through the adsorbent material and the time it takes for the harmful component to 'break through' the adsorbent is measured. The unit leverages Avantium's Flowrence Technology, a microfluidics technology developed for parallel catalyst testing, which allows testing of samples of milligram size with the highest accuracy. This minimizes the amount of waste and allows researchers to maximize the use of their precious research samples. For maximum flexibility, a gas stream with a very low concentration of VOCs can be generated directly in the system from the pure VOC. To simulate the various real-world conditions, performance tests are conducted in a climate-controlled environment with a temperature between 20 – 50°C and a relative humidity of 20 – 80%.
The unit was a result of an ongoing collaboration between Avantium and IRCELYON. Indeed, our laboratory masters research capacities for catalysts and adsorbent testing and applications. The unit has been installed in the fourth quarter of 2021. IRCELYON has since been applying the unit on various projects, including the development of adsorbents for the application of Air purification respiratory devices ("MODYTICS", ANR/ASTRID program).
As testing advances, Avantium and IRCELYON will provide further updates on the results and applications of this new technology.
We thank the CPER "SYSPROD" funding.
Contact : Dr. Cécile DANIEL, IRCELYON-CNRS