The periodic table of chemists confronts the limits of the earth system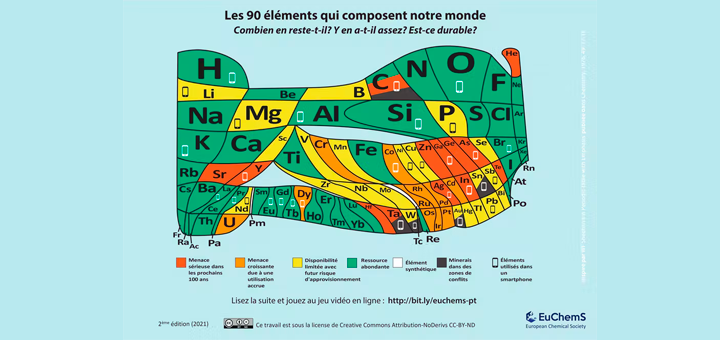 Elsje Alessandra Quadrelli ING team of Ircelyon) et Xavier Carrier (Sorbonne University) co-authored an article in The Conversation journal on the evolution of the periodic table by the European Chemical Society (EuChemS).
This new table takes into account current concerns by taking into account the availability of elements, the impacts of their use and related geopolitical issues. Since 2021 the question of the durability of the elements is also added.
The objective of this new evolutionary representation over time is to move towards a more responsible chemistry for the future of our planet, our future.
Access the article here.