SOFA project, scholarship winner of an ERC "advanced" 2021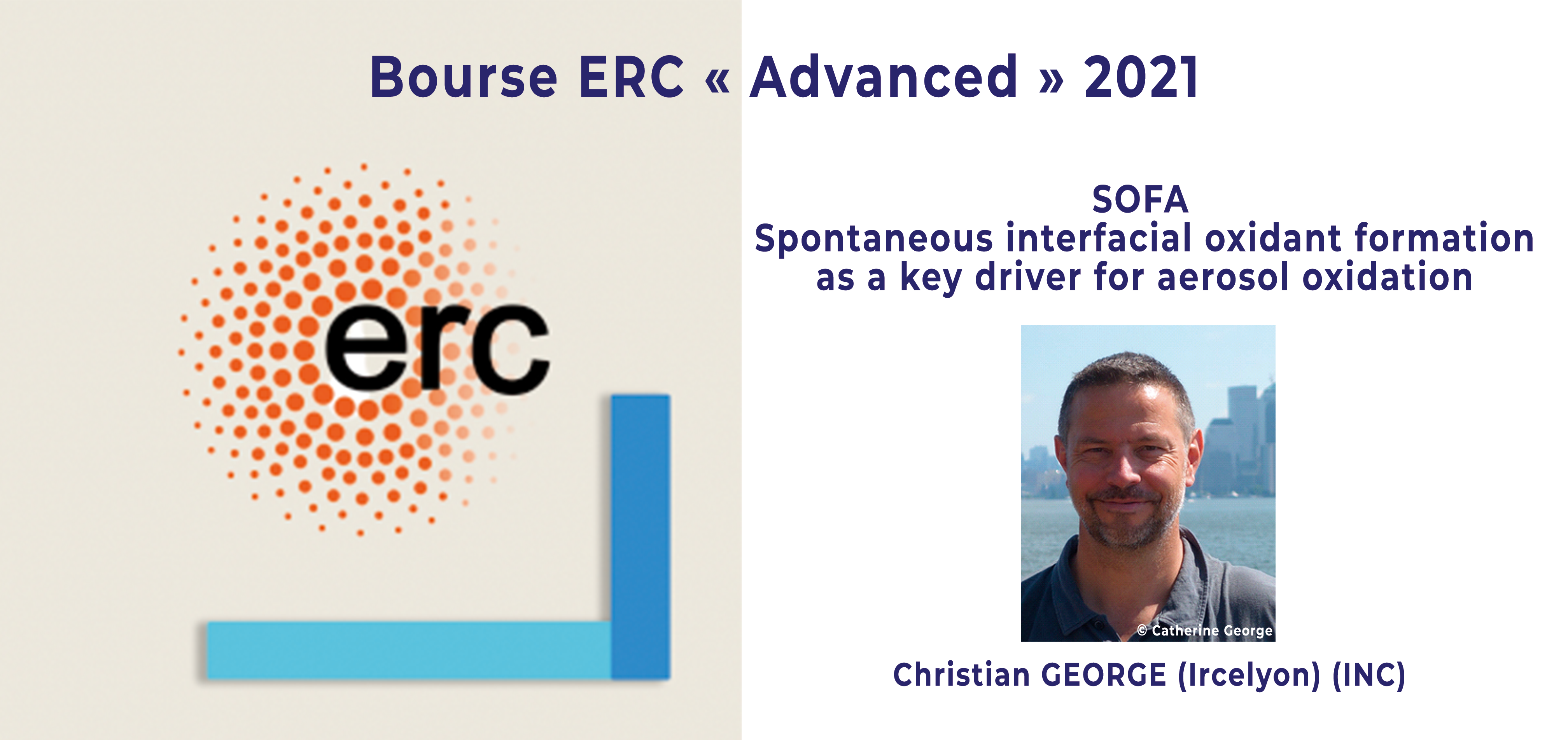 Congratulations to Christian George (CARE team) for obtaining an ERC "advanced" grant 2021!
Aerosols and clouds are key components of the atmospheric system. These small particles suspended in the air, with diameters from a few nanometers to a few tens of microns, modify the chemical composition of the troposphere, impact the climate and induce a significant health impact. But despite this primordial importance, our knowledge is incomplete and does not allow us to understand the full complexity of aerosol chemistry.
The SOFA project (Spontaneous interfacial oxidant formation as a key driver for aerosol oxidation) aims to explore interfacial chemistry and quantify the formation of atmospheric oxidants by combining an experimental approach in the laboratory, field measurements and numerical modelling.