GECat Thursdays: awards ceremony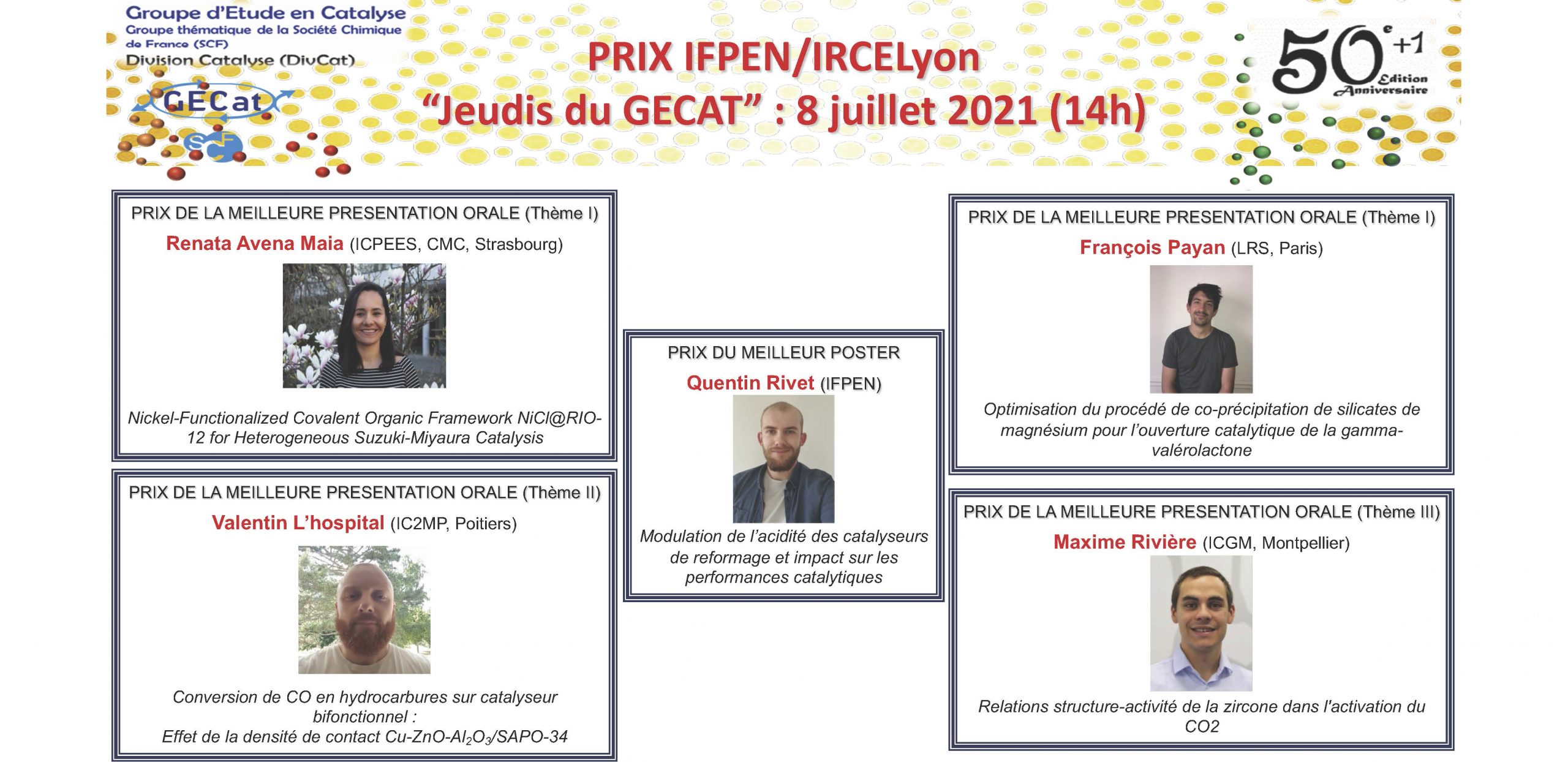 the next "GECat Thursdays" meeting will take place on July 8 from 2 p.m. and will be devoted to the GECat awards ceremony. It can be followed using the Zoom link:
https://univ-littoral-fr.zoom.us/j/86505858407?pwd=TVFwS1d6V3FaU0JSL1JTb2JoN2V4QT09
On this occasion, the winners of the best oral presentation will have the opportunity, for 20 minutes, to present their work to us again. These winners are:
Theme 1 : Renata Avena Maia (ICPEES, CMC, Strasbourg) et François Payan (LRS, ENSTA, Paris)
Theme 2 : Valentin L'hospital (IC2MP, Poitiers)
Theme 3 : Maxime Rivière (ICGM, Montpellier)
The prize for the best poster presentation video goes to Quentin Rivet (IFPEN). For people who have not yet had the opportunity to see the video, it is still available on the GECat website: http://gecat-2020.crihan.fr/gecat-2021/. Quentin will have a 5-minute window to answer any questions.
The GECat Bureau thanks you in advance for your participation and hopes to see many of you at the next "GECat Thursdays".